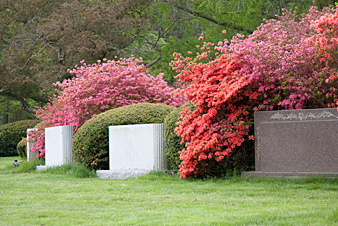 A number of different Burial Services are available on a pre-need as well as an at-need basis.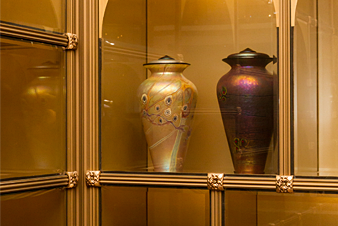 Cremation Services are conducted at our on-site facility, the first crematory established in New England.
Please stay clear of the Great Horned Owls nesting site located next to our contemporary burial area.
read more
A timeless place of history and natural beauty
FOREST HILLS CEMETERY is one of the finest examples of the garden cemetery in the United States. Founded in 1848, it provides a magnificent park-like setting to bury and remember family and friends. In recognition of its unique qualities, Forest Hills Cemetery was added to the National Register of Historic Places in 2004 and was named one of the "1000 Greatest Places" in Massachusetts.
The famous and lesser known are at rest here, including some of history's and the community's most outstanding citizens, honored for service to their country, for their success in politics, literature or the arts and sciences. It is also a resting place for every citizen, of any origin or accomplishment.
Forest Hills Cemetery is still an active burial ground, and is also a historic site, an open-air museum, and a 275-acre greenspace and arboretum.