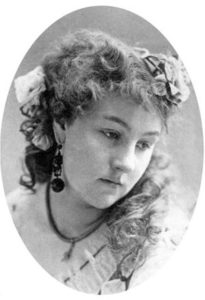 The Forest Hills Cemetery and the Forest Hills Educational Trust presents a Sunday afternoon cemetery walking tour
Sunday, June 23rd at 2PM
Historian Dee Morris leads you on a walking tour that's a salute to yesterday's performance artists.
Victorians loved to be entertained! Fannie Davenport (1850-1898), a very popular actress, thrilled audiences with her intense interpretations of Shakespeare and other classics. Another Boston idol, Ned Kendall (1808-1861) was a virtuoso on the keyed bugle. Marching bands often played soul-stirring hymns here to commemorate local heroes. Join us for a modern salute to yesterday's performance artists.
Admission:
$10 for advance tickets
$12 day of the tour
Tour meets at the Front Gate of Forest Hills Cemetery.
This Walking Tour lasts up to 90 minutes with frequent stops over varied terrain. Meet at the Visitor's Circle just inside the main gate. Please wear comfortable walking shoes and bring water.
FOR TICKETS AND MORE INFORMATION